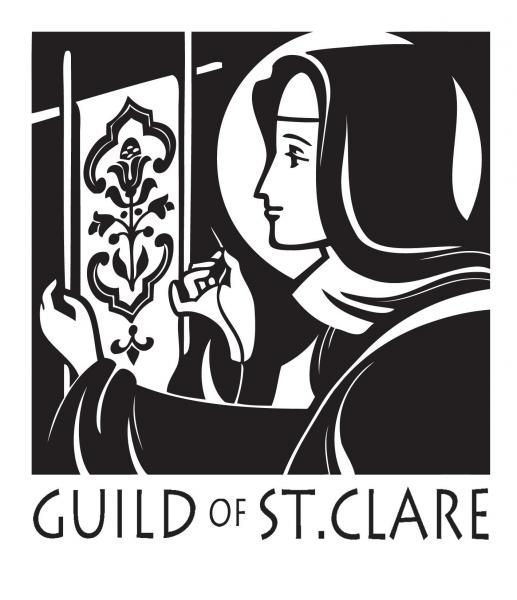 The Guild blog can be seen here
Faciesque vestem sanctam fratri tuo in gloriam et decorum. (Exodus 28:2)
And thou shalt make a holy vesture for Aaron, thy brother, for glory and for beauty.
What is it all about?
The Guild of St Clare was founded in Oxford in 2009. Its purpose is to repair and make the liturgical vestments necessary for the celebration of the traditional liturgy of the Catholic Church, to pass on the skills necessary for this, and to promote domestic sewing.
The Guild is affiliated with the Latin Mass Society and its spiritual patron is St Clare of Assisi, who, like many female religious over the centuries, made liturgical vestments.
---
Sewing Retreats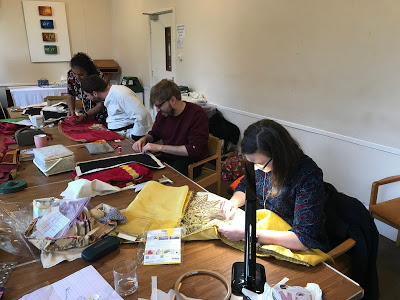 The Guild today runs two 'Sewing Retreats' each year, where liturgical sewing is combined with spiritual talks and liturgy, one in the spring and one in the autumn. Both events are held at Douay Abbey.
Spring Retreat
28th February - 1st March
More information
Autumn Retreat
20th - 22nd November
More information
---
Vestment mending days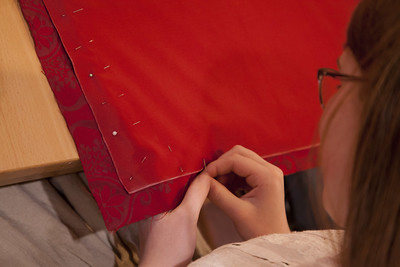 Following its very successful Sewing Retreats and other events, the Guild of St Clare is now planning three sewing days in London with a focus on the Latin Mass Society's own vestment collection, which requires everything from labelling and cataloguing to mending and the making from scratch of items missing from sets, or even entire sets.
Because of the range of tasks required, appropriate work can be found for people of all levels of expertise.
See the Guild of St Clare blog.
Booking is required because space is limited; there is no fee.
Organiser: Lucy Shaw (contact: lucyashaw@gmail.com )
Venue
Saturdays in St James', Spanish Place (in the basement)
St James' Roman Catholic Church
Spanish Place
22 George Street
London
W1U 3QY
click here for a map
Dates
January 25th
March 14th
May 9th
Days start at 10:30am; ending about 3:30pm
Events are led by members with great experience and formal qualifications in embroidery, goldwork, dressmaking and
other relevant skills.