Retreat for 18 - 35 year adults.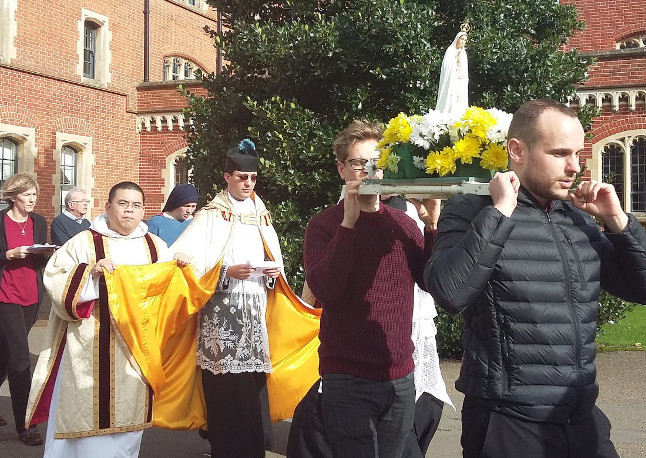 During the weekend of the 7-9 September 2018, Young Catholic Adults will be running a retreat at Douai Abbey, led by Fr Lawrence Lew O.P., Fr Abbot of Douai and Canon Poucin ICKSP.
The weekend will be full-board. YCA will be running the weekend with the Schola Gregoriana of Cambridge who will be holding Gregorian Chant workshops.
Masses during the Retreat will be celebrated in St Mary's (the Parish Church next to the Abbey). These are open to all to attend and will be:
Saturday (Nativity of the BVM) Sung or High Mass at 11am
Sunday Sung Mass in the Dominican Rite at 10.30am.
There will also be a Marian Procession, Rosaries, Confession and socials. All Masses will be celebrated in the Extraordinary Form.
Please note, to guarantee your place this year Douai Abbey has requested that everyone books in 3 weeks before the start of the weekend i.e.17th Aug 2018.

For further information, please visit the YCA website.

YCA is the British affiliate of the international Juventutem movement, and organises retreats and other events for young Catholics (aged between 18 and 35), and publishes a Newsletter. The Latin Mass Society is delighted to be able to support them in their work.
7th September 2018 00:00 through 9th September 2018 00:00
Douai Abbey




Upper Woolhampton




Reading

,

RG7 5TQ




United Kingdom