Patrons of the Society
In 2012, The Latin Mass Society announced the establishment of six patrons, including well-known figures from the worlds of music, journalism, politics and the law. This marked a major advance for the LMS and for the cause of the Traditional Latin Mass in England and Wales which are both attracting the support of mainstream figures within the Church. Sadly, Prince Rupert Loewenstein, our sixth patron, died in 2014.
---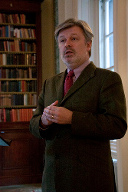 Dr James MacMillan CBE
Dr MacMillan composed the setting for the Beatification Mass of John Henry Newman and is well known for his tireless campaigning for excellence in Church music.
---

Charles Moore
A convert to Catholicism, former editor of the Daily Telegraph and a prominent national journalist and political commentator.
---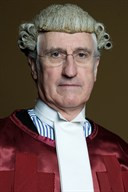 Lord (Brian) Gill
Former Lord President of the Court of Session (Scotland's most senior judge) who was honoured with a papal knighthood in 2012. He has supported the Traditional Latin Mass for many years.
---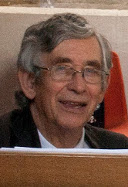 Colin Mawby
A composer who is highly respected in Catholic music circles. He was Director of Music at Westminster Cathedral under Cardinal Heenan and more recently has been very supportive of the LMS's attempts to nurture a wider knowledge of Gregorian Chant.
---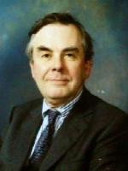 Sir Adrian FitzGerald
President of the Irish Association of the Knights of Malta, a former mayor of the Royal Borough of Kensington and Chelsea and previously a Chairman of the Governors of the Cardinal Vaughan Memorial School.
---