Patrons of the Society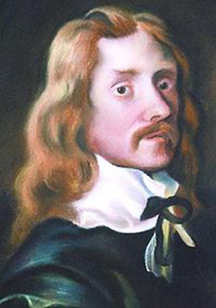 St Richard Gwyn
He was born in Wales. He studied at Oxford and then at St John's College, Cambridge, but his studies were interrupted in 1558 when Elizabeth I ascended the throne and Catholics were expelled from the universities. He returned to Wales and became a teacher. He married and had six children.
He was leant on to become an Anglican and succumbed briefly to the pressure, but returned to the faith after a sudden illness and remained steadfast in it thereafter. He frequently had to change his home and place of work to avoid fines and imprisonment, but he was finally arrested in 1579, and after escaping and spending a year and a half on the run, he spent the rest of his life in prison.
He was fined astronomical sums for not attending the Anglican church, and was carried to church in irons more than once; but he would disrupt the service by rattling his irons and heckling, which led to further astronomical fines but was not otherwise useful.
The problem for the legal system was that Richard Gwyn was quite obviously guilty and needed to be executed, but could not conveniently be found guilty of anything in particular. Eventually enough evidence was invented to sustain a charge of high treason, which was a charge vague enough to be usable against anyone whose actions were inconvenient to the state, rather like today's anti-terrorism legislation. He was convicted after a show trial in 1583. He was hanged, drawn and quartered at Wrexham on 15 October 1584.
This history is by Kevin Jones - LMS rep for Wrexham
---
In 2012, The Latin Mass Society announced the establishment of six patrons, including well-known figures from the worlds of music, journalism, politics and the law. This marked a major advance for the LMS and for the cause of the Traditional Latin Mass in England and Wales which are both attracting the support of mainstream figures within the Church. Sadly, Prince Rupert Loewenstein, our sixth patron, died in 2014.
---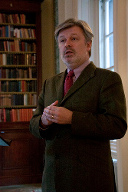 Dr James MacMillan CBE
Dr MacMillan composed the setting for the Beatification Mass of John Henry Newman and is well known for his tireless campaigning for excellence in Church music.
---

Charles Moore
A convert to Catholicism, former editor of the Daily Telegraph and a prominent national journalist and political commentator.
---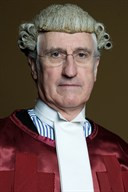 Lord (Brian) Gill
Former Lord President of the Court of Session (Scotland's most senior judge) who was honoured with a papal knighthood in 2012. He has supported the Traditional Latin Mass for many years.
---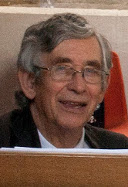 Colin Mawby
A composer who is highly respected in Catholic music circles. He was Director of Music at Westminster Cathedral under Cardinal Heenan and more recently has been very supportive of the LMS's attempts to nurture a wider knowledge of Gregorian Chant.
---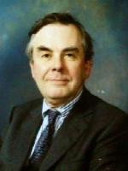 Sir Adrian FitzGerald
President of the Irish Association of the Knights of Malta, a former mayor of the Royal Borough of Kensington and Chelsea and previously a Chairman of the Governors of the Cardinal Vaughan Memorial School.
---