Courses and Talks
Residential Latin Course
The LMS hosts an annual five-day Residential Latin Course for clergy and laity who wish to learn or improve their Latin in order to celebrate/participate in Mass in Latin, as well as for all who may be interested in the language from devotional, cultural, or scholarly perspectives.  All participants are given a copy of the The Latin Mass Society's Latin coursebook, Simplicissimus, used as an aid in the course. Attendants have the opportunity to attend Mass in the Extraordinary Form; either Low or Sung Mass, each day.
Photo: LMS Latin Course 2018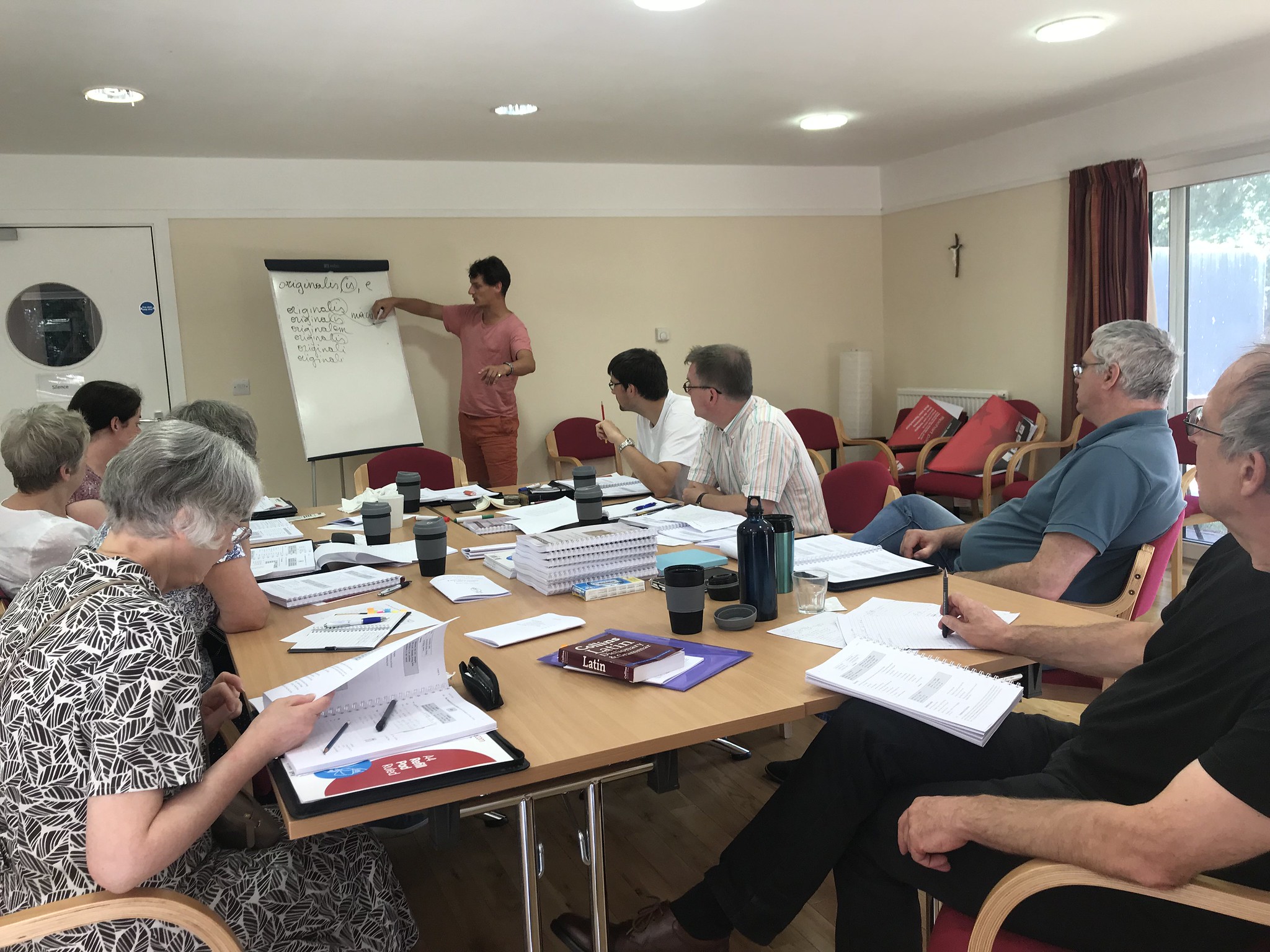 ---
Iota Unum Talks in London
The Latin Mass Society runs a series of Catholic talks called Iota Unum that take place once a month in the basement of Our Lady of the Assumption and St Gregory (Warwick Street). The name for the series was taken from the Scripture verse Matthew 5:18:
Amen quippe dico vobis: donec transeat caelum et terra, iota unum aut unus apex non praeteribit a lege donec omnia fiant.
For amen I say unto you, till heaven and earth pass, one jot, or one tittle shall not pass of the law, till all be fulfilled.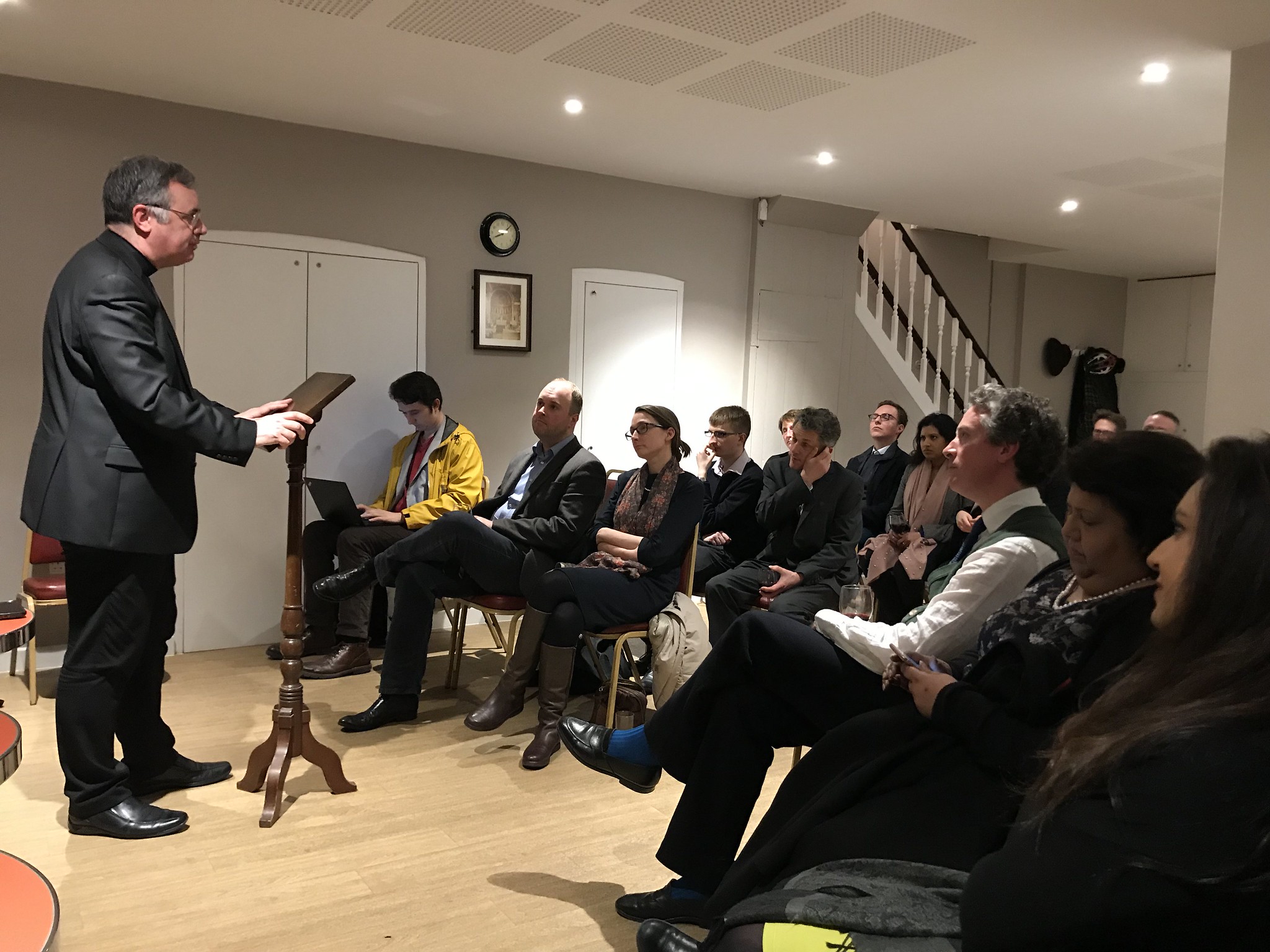 The series focuses on topics which are connected with the everyday life of traditionally-minded Catholics: the domestic church, homeschooling, traditional catechesis, moral instruction, culture (high, common, and religious), religious history etc.… The purpose of the talks is not only to inform but to help traditionally-minded Catholics from across London and beyond to meet, discuss matters of mutual concern, and form a greater sense of community.
Photo: Iota Unum Talk February 2019