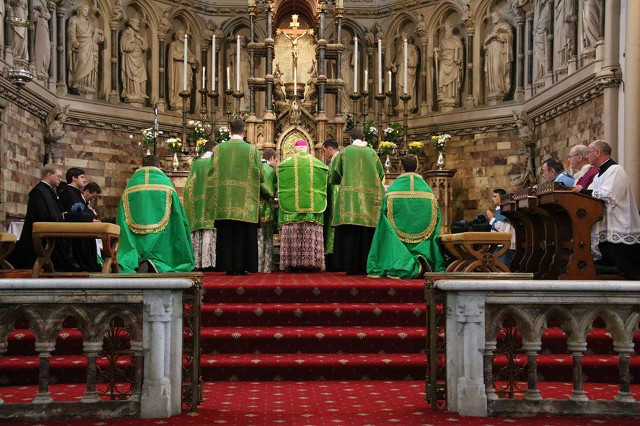 The Latin Mass Society, in conjunction with the Institute of Christ the King Sovereign Priest, is organising a pilgrimage in honour of the Martyrs of England, which will be led by the Canons of the ICKSP.
The Church of St Thomas of Canterbury and the English Martyrs in Preston has been entrusted to the care of the ICKSP priests by the Rt Rev. Michael Campbell, Bishop of Lancaster.
This very fine church, designed by Edward Pugin, is not only dedicated to the English Martyrs, but is built on the site of the execution of several of the leaders of the Jacobite Rising of 1715.

The programme is as follows:
Assemble 11.45 am at the Church of St Walburge for devotions
Noon: Procession to the Church of the English Martyrs
12.30 pm Solemn Mass
The organisers are hoping for a large congregation. Participants are encouraged to bring banners.
Please help publicise our pilgrimage by downloading a distributing a poster.
St Thomas of Canterbury & English Martyrs




Garstang Road




Preston

,

PR1 1NA




United Kingdom