Guild of St Clare's annual Sewing Retreat, to be held at the Carmelite Retreat Centre, Boars Hill, Oxfordshire.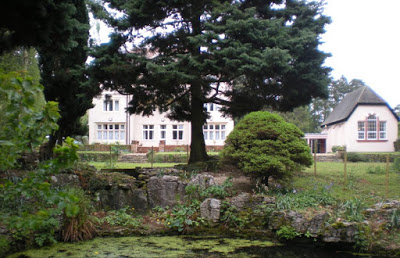 Friday 1st to Sunday 3rd February 2019
A leaflet with this information can also be downloaded here
About the Retreat
The mission of the Guild of St Clare is to assist priests who celebrate the Traditional Mass by repairing vestments and undertaking commissions for vestments and liturgical furnishings. The sewing retreat is an opportunity to form a community of people around the Traditional Mass who are keen to help in this work, while enjoying the benefits and graces of the devotions and spiritual conferences from our chaplain. The schedule is a fairly relaxed one, to allow plenty of time for sewing and discussion, and the weekend works best when all retreatants attend as many as possible of the sewing sessions, talks and most importantly, the Mass.
---
What kind of sewing we do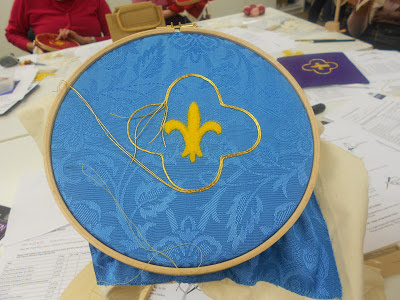 The greater part of our work consists of repairs to vestments: stitching trim back into place, for example, or patching holes in worn-out silks. We also occasionally make vestments from scratch to commission, sometimes first creating our own patterns when needed. The work ranges from very easy sewing indeed to an intermediate standard. No one need be put off owing to lack of experience! We also offer an optional embroidery kit for people who would like an extra challenge or a little more variety: if you would like one of these, you will need to tick the box on the registration form. There is a small extra charge.

---
About the liturgy
Our chaplain celebrates the Traditional Mass each of the three days; on Saturday this will be a Sung Mass, with chant provided by singers who will come in that day. We also have daily Rosary. In addition to this we have Compline each evening (sung on Saturday), and Benediction on Saturday.
---
Our chaplain
This year Fr Edward van den Bergh of the London Oratory is very kindly undertaking the role of chaplain to the Retreat. He will celebrate Mass and conduct our other devotions, give us a spiritual conference each day, and will be available to hear confessions.
---
Under 16s
Owing to the safeguarding policy at the Boars Hill Retreat Centre, persons under 16 are not permitted to stay overnight. It is possible for them to attend on a daily basis; to check availability of day places, please email Lucy on lucyashaw@gmail.com
---
The Venue
Once the home of the poet Robert Bridges, Chilswell House has been a Carmelite Priory for more than half a century. It is seven miles from Oxford, and set in seventeen acres of woodland. The address is: Carmelite Priory, Chilswell, Boars Hill, Oxford, OX1 5HB
The venue telephone number is: 01865 730183/322300
Please note that there are no ensuite bathrooms available for retreatants.
---
Other users of the Centre
There may be a small number of unrelated users of the venue while we are there. On Saturday, a number of singers will rehearse for in preparation for accompanying Mass, join us for lunch, and do some chant training in the afternoon. This will not impinge on our use of the conference rooms for sewing, the spiritual conferences, or our social time.
---
Snow
In the unlikely event of a heavy fall of snow, be sure to avoid the approach that leads to the retreat centre via Sandy Lane. Instead use the Ridgeway, which is much less steep.
---
Fees and discounts
Single room occupancy is £180, and those sharing a room pay £160 each. The under-16 daily rate is £140 for the weekend. Discounts are available to people who have undertaken voluntary work for the Guild of St Clare in the past.
---
What you will need
Hand missal and mantilla, if you have them
Basic sewing kit
A number of sewing items will be available for purchase during the Retreat.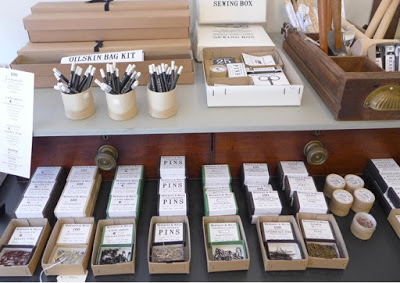 Bookings close 1st January. To book a place, please use the register now link on this page. For further information, please email Lucy Shaw at lucyashaw@gmail.com. The number of places is limited so if you are keen to come, don't delay.


1st February 2019 23:00 through 3rd February 2019 00:00
Carmelite Retreat Centre




Boars Hill

,

OX1 5HB




United Kingdom
| | |
| --- | --- |
| Event Fee(s) | |
| Single room | £ 180.00 |
| Shared twin room | £ 160.00 |
| Under 16's | £ 140.00 |
| Embroidery Kit | £ 8.00 |