About Strava
Strava is an internet service for tracking exercise - It is used for cycling, walking and running events.  It makes use of location information provided by your phone and other wearable devices. Registration with strava is free.
In order that we can collectively track our progress, you will need to install Strava app for Android or iphone
Only Strava data collected over the Walsingham Pilgrimage (28th - 30th August) will be used in calculating our statistics and reaching our 118 mile target
It is very important that you make sure your device's location information is available to the app:  Either your phone or an associated smart watch, fitbit etc can provide this.  We need this information to calculate the total distance travelled by all our virtual pilgrims.  You will usually be prompted for your permission to use the location information when it's needed.
---
How to register
You wll need to create your free account with Strava, either through the app or by going to:
To save time, you can use an existing google or facebook account.
---
Join the LMS Walsingham Club
You will need to join the club so that we can collectively keep track of distances travelled.  To do this in the app, go to the " clubs" tab.  You will need to enable location access if not already done so:  this is an important step so that we can collectively track the distance travelled.
A search for "Walsingham" will return the LMS club details: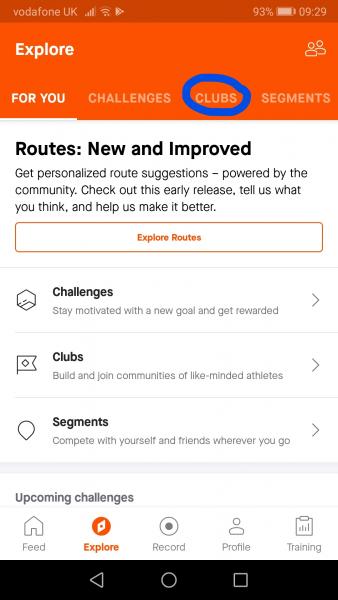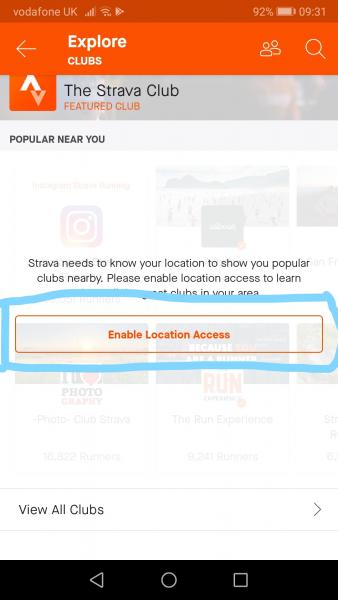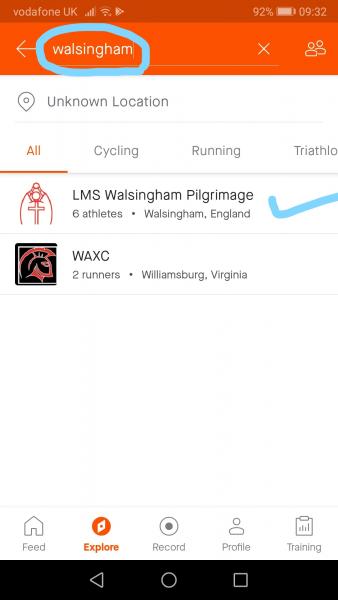 You can also join the club via a web browser. When logged in to Strava - go to:
https://www.strava.com/clubs/LMSWalsingham
and click "Join Club"
---
Using Strava over the pilgrimage weekend
When you're ready to begin your journey - click the "Record" button in the toolbar at the bottom: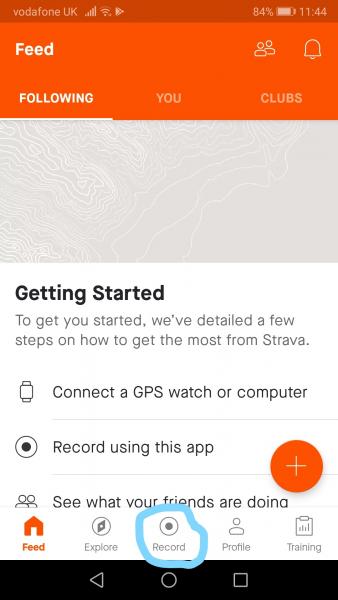 You may at this point (if location access is not already enabled) be asked to allow Strava to access your location data.