Submitted by

Stephen Moseling

on Fri, 12/05/2017 - 11:36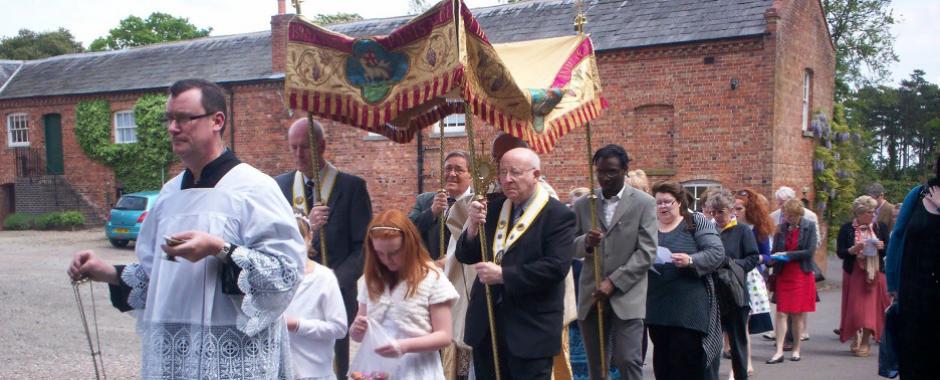 On Sunday 18th June 2017 (the External Solemnity of Corpus Christi), The Rt Rev. Robert Byrne Cong. Orat., auxiliary bishop in Birmingham, will celebrate Pontifical High Mass in the chapel at Spetchley Park at 10.45am.
Bishop Byrne will be assisted by Fr Anthony Talbot (Deacon) and Fr George Grynowski (Subdeacon).
The Mass will be followed by a procession of the Blessed Sacrament through the grounds of Spetchley Park to the redundant church of All Saints, which is situated within the grounds, for Benediction.  There will be a picnic in the grounds afterwards, weather permitting.

The Mass will be sung by the Schola Gregoriana Malveniensis, details of the music can be found here.