Submitted by

Stephen Moseling

on Wed, 20/11/2019 - 16:39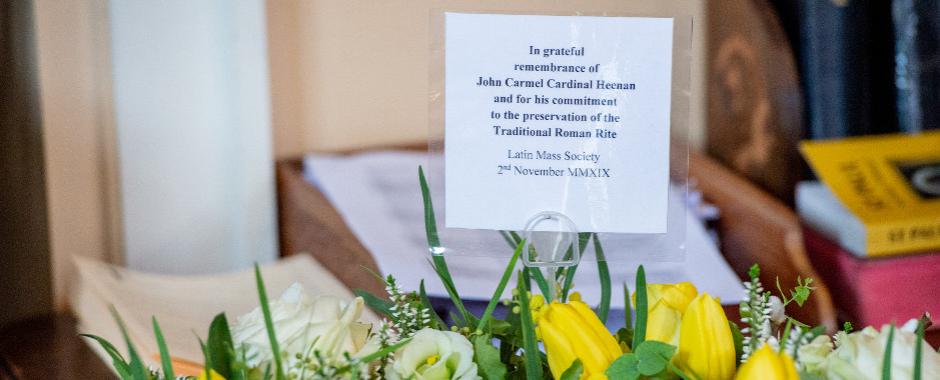 Bishop Michael Campbell OSA, Bishop Emeritus of Lancaster, celebrated a Pontifical Requiem for departed members of the LMS in Westminster Cathedral on All Souls Day. Fr Michael Cullinan was the Deacon and Fr John Scott was the Subdeacon. Canon Scott Smith ICKSP was the Assistant Priest. Canon Vianney Poucin de Wouilt ICKSP and Mr Richard Pickett were the MCs. Before the Mass, a wreath was laid on the tomb of Cardinal Heenan in thanksgiving for the part he played in preserving the Traditional Mass in England and Wales. Pictures, by John Aron, may be seen HERE.
On Saturday, 16th November, Bishop John Sherrington (Auxilliary Bishop of Westminster) conferred the Sacrament of Confirmation in the Traditional Rite on 43 people at St James's, Spanish Place in London. He was assisted by Fr Christopher Colven (Rector) Fr Rupert McHardy C.O. and Fr Marcus Holden. The Confirmations were followed by Pontifical Benediction. Afterwards, Bishop Sherrington joined the candidates and their friends and family in the hall, where he cut a celebratory cake. Pictures may be seen HERE and HERE.