Submitted by

Stephen Moseling

on Fri, 24/02/2017 - 09:58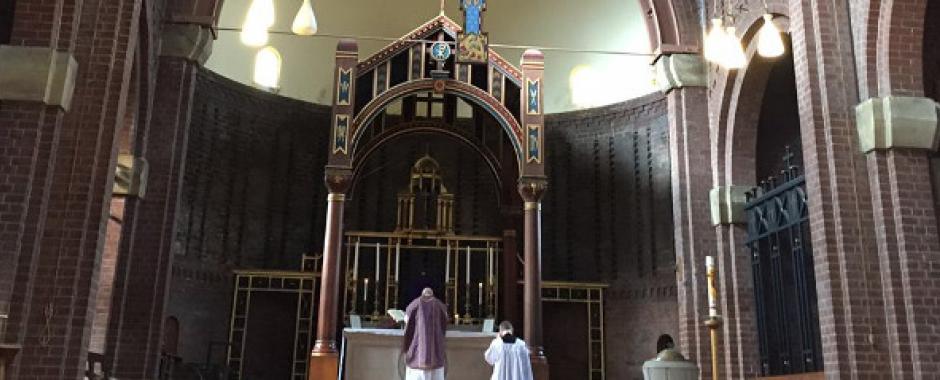 With the closure this Sunday of Holy Cross Church in Bristol, there have been some discussions between the bishop, diocese, priests and also the faithful who have attended these Masses about the future of the Extraordinary Form Mass in Bristol and nearby area.
We are very encouraged that Bishop Lang and the diocese are keen to ensure the Extraordinary Form Masses in Bristol will continue on Sundays, and that they also agree to more permanent Masses in the area. We ask people who attend these Masses to be patient whilst these discussions and reviews are being carried out. Here is the situation to date.
Bristol
The last EF Mass at Holy Cross Church will be this Sunday, 26th February, at 12.30pm. At the parish meeting at Holy Cross on 9th February, Bishop Lang informed us that he is carrying out negotiations regarding the continuation of Traditional Masses in Bristol. An announcement is expected shortly.
Weston-super-Mare – Weekly Sunday Mass is now confirmed.
Following consultation with the bishop, we are pleased to announce that from the beginning of March Extraordinary Form Masses will be offered every Sunday at 12 noon, at Our Lady of Lourdes, 28 Baytree Road, Weston-super-Mare BS22 8HQ. We expect these Masses to continue after the Bristol Mass is confirmed. We are grateful to Bishop Lang and Fr Redman for this new arrangement for Masses in Weston-super-Mare.
For future updates, see the LMS Clifton Blog or email our Reps, James Belt and Monika Paplaczyk.

Picture: Low Mass in Holy Cross, Bedminster.