Submitted by

Stephen Moseling

on Thu, 16/05/2019 - 16:41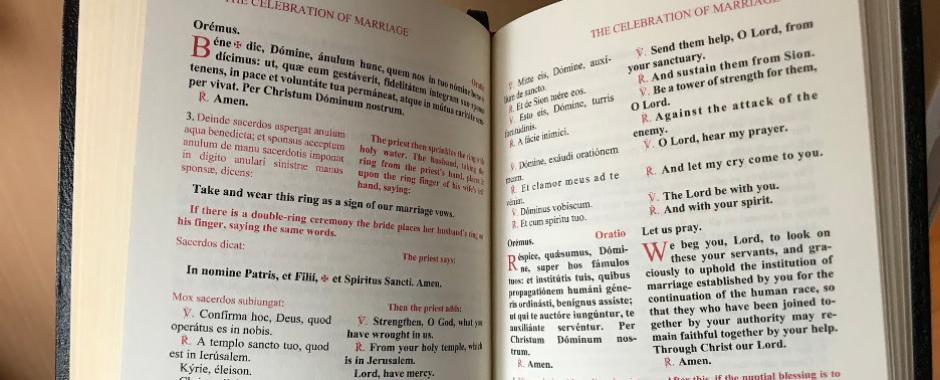 The Parish Ritual - a reprint of an original Ritual edited by Father Frederick R. McManus in association with Father Bede Babo, O.S.B.

Certain changes have been made so that the book would conform to the more traditional Psalms and other Scriptural translations.  The 1945 Pian Psalter pasalms have been removed and replaced with the Vulgate Psalter of St Jerome, whenever the psalms were used in the Ritual.  And for the Confraternity Scriptural texts, the Douay-Rheims translation has been used instead. The Gregorian chant notes have been reset so that they are clearer and easier to read.
This liturgical book is a new version of the Ritual that is similar to what was called the Collectio Rituum, having most of the features of that book. Moreover, there is an extra appendix which was not in the original. This Latin/English Ritual will certainly be a benefit for all priests who wish to have a useful travel-size book. Buy a copy HERE.