Submitted by

Stephen Moseling

on Thu, 31/10/2019 - 16:34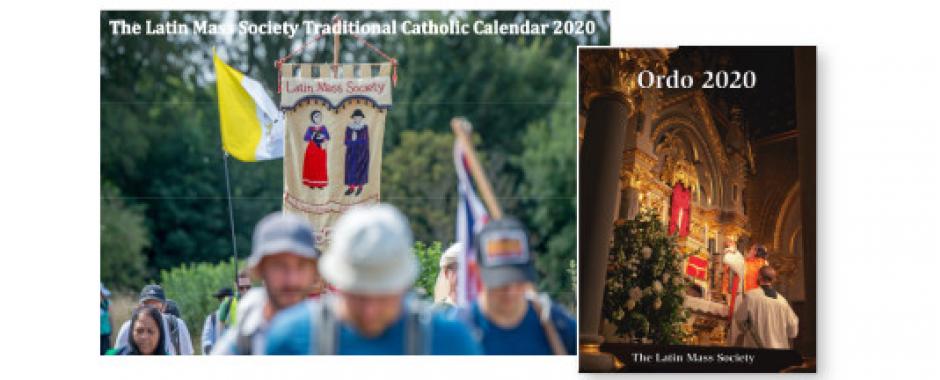 The 2020 edition of our Ordo is now available. This day-to-day liturgical calendar for the Missal of 1962 for England and Wales contains liturgical details of every Mass for every day of the year. It is the indispensable guide for priests, servers and laity.
Also available is our Traditional Catholic Calendar for 2020. Each month displays a selection of colour pictures of Traditional Catholic events. The right-hand side of the page for each month displays a calendar containing feast days according to the 1962 Missal. The Calendar is A4 in size, and opens to display A3. Photographs featured in the Calendar may be seen HERE.
Purchase your Ordo and Wall Calendar today!