Submitted by

Stephen Moseling

on Tue, 25/04/2017 - 09:47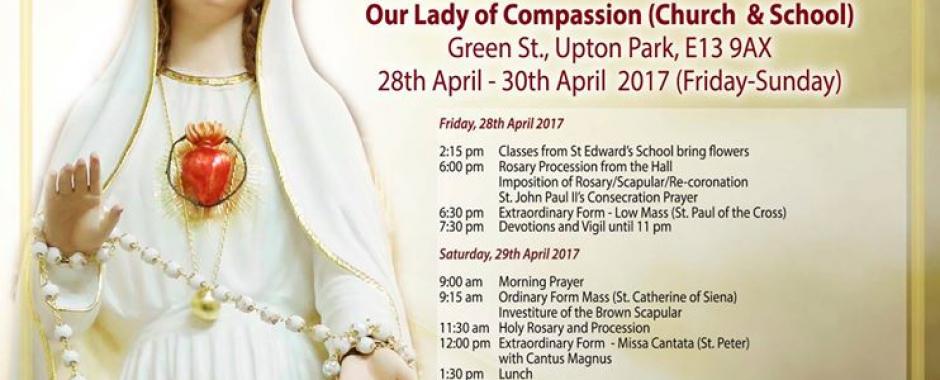 From this Friday, the parish of Our Lady of Compassion, Upton Park in London has a programme of events across three days to welcome the Pilgrim image of Our Lady of Fatima. There will be Low Mass in the Extraordinary Form at 6.30pm on Friday. A Missa Cantata sung by Cantus Magnus (with music sponsored by the LMS) at 12pm on Saturday and lots more. See poster for details.

The church is only 8 minutes walk from Upton Park underground station.