Submitted by

Stephen Moseling

on Tue, 12/03/2019 - 14:22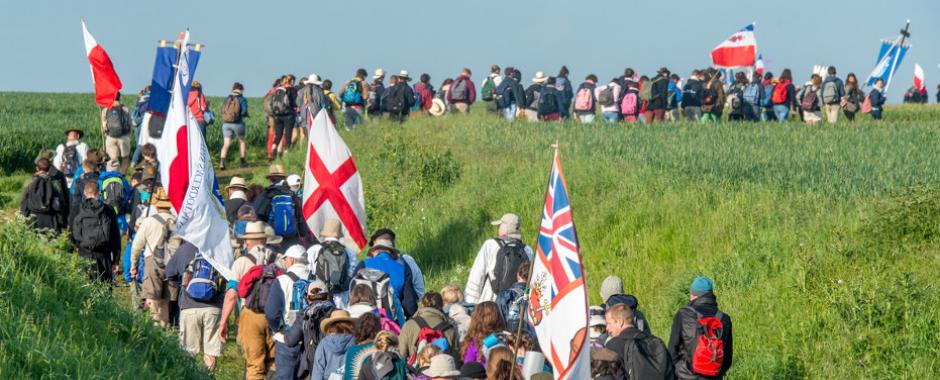 This year marks the 37th Chartres Pilgrimage – a walk of 70 miles in three days from Notre Dame Cathedral, Paris, to Notre Dame Cathedral, Chartres – with the theme: "The Peace of Christ through the Reign of Christ".

The British contingent of the Pilgrimage gather on Friday 7th June for Mass in Westminster Cathedral crypt at 7.00am and then board a coach for Calais at 7.30am.  Each day throughout the Pilgrimage the Holy Sacrifice of the Mass will be offered and the Holy Rosary will be prayed.  Confession and spiritual guidance will both be available throughout each day.
On Tuesday 11th June, there will be Mass in the crypt of Chartres Cathedral, before the coach takes pilgrims back to England via the Eurotunnel, arriving at Westminster Cathedral at about 8.00pm.

AS OF 22 MARCH 2019 ALL LMS BURSARIES HAVE BEEN ALLOCATED TO PILGRIMS.