Submitted by

Stephen Moseling

on Tue, 23/07/2019 - 14:00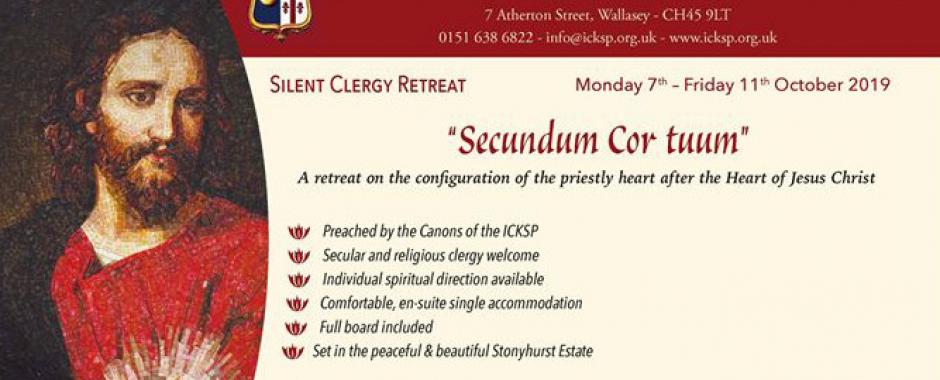 Canons of The Institute of Christ the King Sovereign Priest will preach a retreat for clergy (secular and religious) Monday 7th to Friday 11th October 2019 in the Christian Heritage Centre, Stoneyhurst College, Clitheroe BB7 9PT.

Entitled "Secundum Cor tuum", this is a retreat on the configuration of the priestly heart after the Heart of Jesus Christ.

£320 per person. To book, email bookings@christianheritagecentre.com Bookings close 30th September.