Submitted by

Stephen Moseling

on Fri, 10/05/2019 - 10:55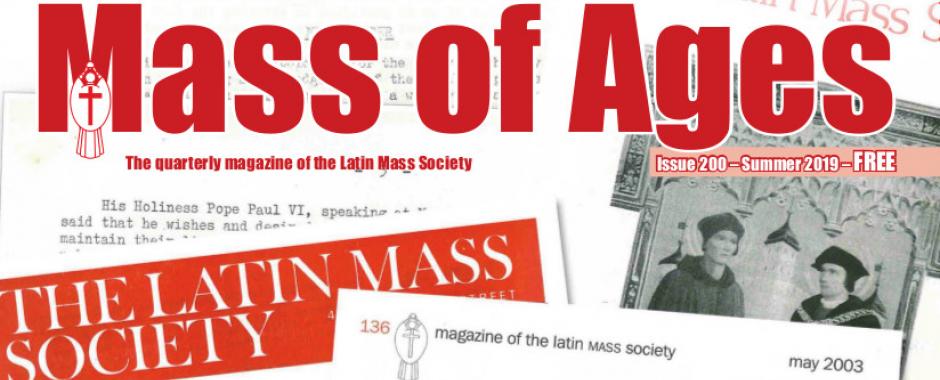 Members should be receiving their copy of the summer edition of Mass of Ages this week. From the very early days of the Latin Mass Society, members received regular bulletins keeping them up to date with news and developments of its work to preserve the Traditional Latin Mass. These bulletins have gone through many formats over the years and in this edition of Mass of Ages we look back at them.

Thanks to the cooperation of priests in whose parishes the Traditional Mass is celebrated, Mass of Ages is available from more than 120 cathedrals and churches around the country. See HERE for stockists. If you do not live near one of these but would like a copy of the magazine, we would be very happy to send one from the LMS Office. However, due to the high cost of postage, we do ask that you cover the cost of postage. See here for details.