Submitted by

Gareth Copping

on Thu, 23/11/2017 - 13:53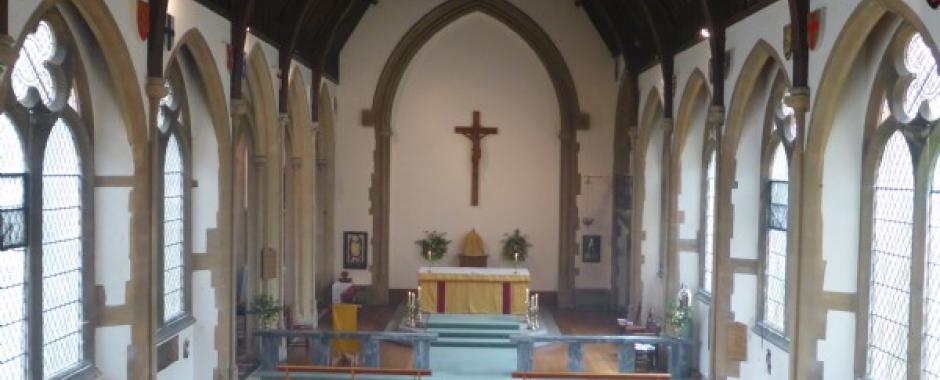 Following on from the Mass on the 26 November, our next Mass will be 3:00 p.m. on Sunday 10 December (2nd Sunday of Advent) in St Wulstan's Catholic Church, Wells Road, Little Malvern WR14 4JL (Saint Wulstans).
The Mass will be celebrated by Dom Jonathan Rollinson OSB, a monk from Belmont Abbey near Hereford (https://www.belmontabbey.org.uk/) with the kind permission of the parish priest, Dom Edward Crouzet, himself a monk of Downside Abbey in Wiltshire (http://www.downside.co.uk/benedictine-monastery/).
Music for the Mass will be provided by the Schola Gregoriana Malverniensis (http://scholamalverniensis.btck.co.uk/) which is based in Malvern and which until recently sang Mass in the private chapel of Spetchley Park near Worcester.
It is intended that this will become a regular feature of parish life at St Wulstan's with a sung Traditional Latin Mass celebrated twice monthly on 2nd and 4th Sundays. See the new "Extraordinary Malvern" website (http://extraordinarymalvern.uk/) for more details, and always check before travelling any distance.
Deo gratias!