Submitted by

Stephen Moseling

on Mon, 26/06/2017 - 15:25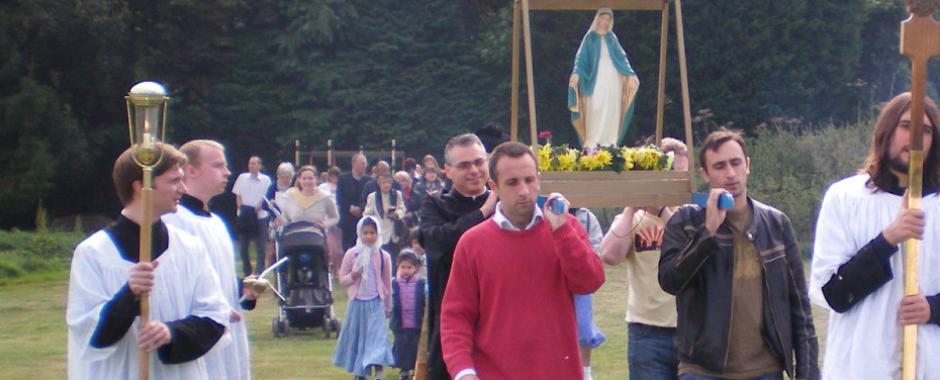 Young Catholic Adults (YCA) is an organisation which fosters authentic Catholic teaching and spirituality. One of its aims is to promote a spirit of beauty and reverence in the Sacred Liturgy, in particular Mass in the Extraordinary Form.

During the weekend of the 20th-22nd October 2017, YCA will be running a retreat at Douai Abbey, it will be led by Fr Lawrence Lew OP and Canon Poucin ICKSP. The weekend will be full-board.

YCA will be running the weekend with the Schola Gregoriana of Cambridge, who will be holding Gregorian Chant workshops. The Retreat is aimed at 18-40 year olds. There will also be a Marian Procession, Rosaries, Sung Masses, Confession and socials. All Masses will be celebrated in the Extraordinary Form.

There are a couple of events during the retreat open to all ages, the Sung Mass (and Marian procession afterwards) on Saturday 21st October at 11am in the Parish Church, and the Sung Mass on Sunday 22nd October at 10.30am in the Parish Church. These are the only EF Masses held at Douai Abbey, so it would be wonderful to have as many people attending as possible.

To reserve a place on the retreat, please see the YCA website. The closing date for booking is Friday 29th September.

Douai Abbey, situated on high ground in the Berkshire countryside overlooking the beautiful Kennet valley towards the distant Hampshire Downs, is within easy reach of London, Reading, Oxford and many places of interest. It provides an ideal setting for quiet reflection, retreats and for conferences.

Picture credit: YCA website.