St Tarcisius Server Training Days
Throughout the year, the LMS hosts days on which men and boys are taught all the roles for Low Mass and Sung Mass, and High Mass. Those attending have the opportunity to enroll in the Society of St Tarcisius and be promoted from grade to grade.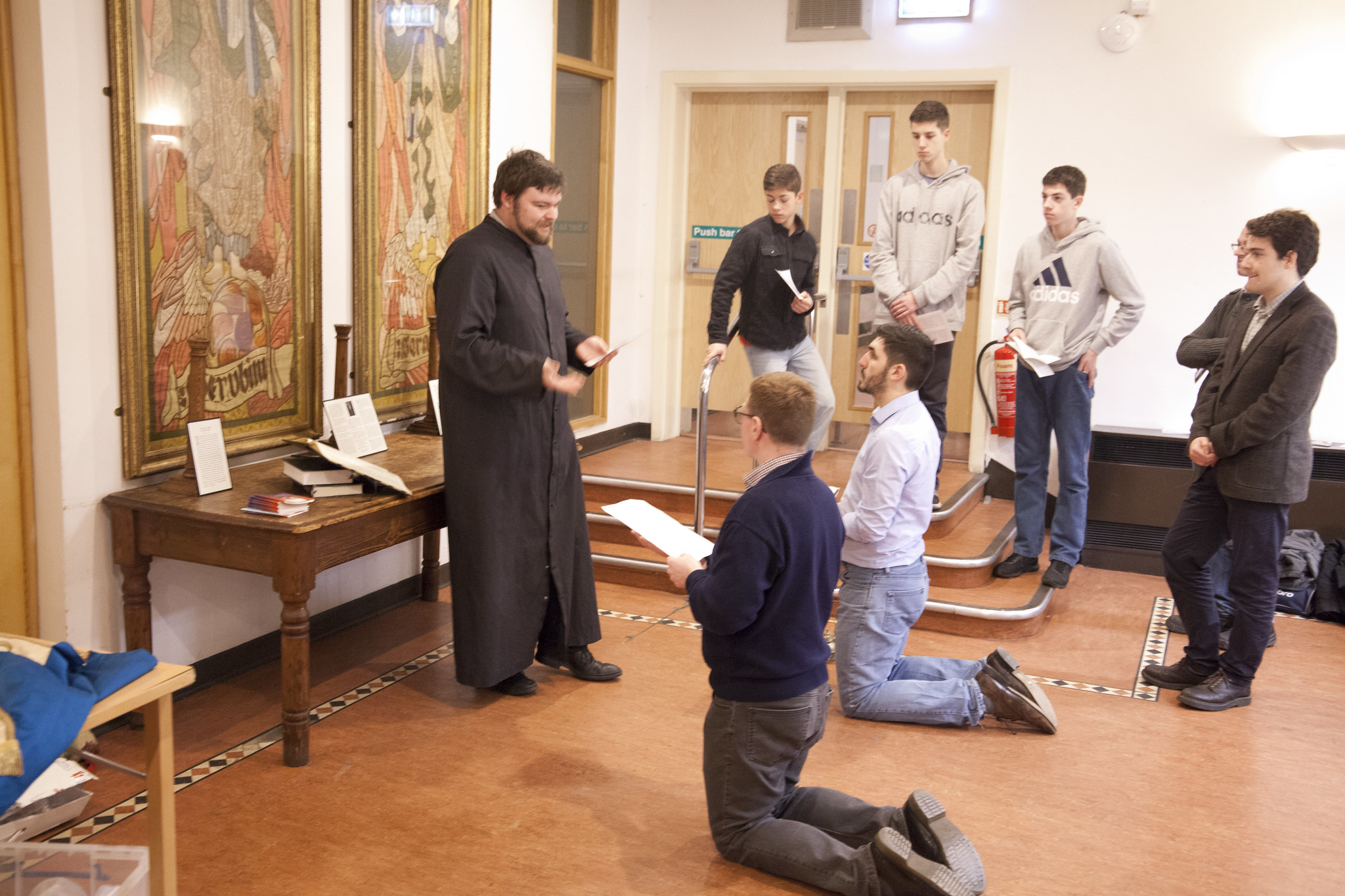 The Society of St Tarcisius is a sodality/guild for altar servers devoted to promoting the dignified, devout and accurate service of the altar in the Traditional Roman Rite and to uphold these standards. This formation is aimed to be developed and promoted in the spirit of their patron, St Tarcisius, who accepted death rather than allow the profanation of the Most Blessed Sacrament.
Photo: St Tarcisius Training Day 2019
---
Priest & Server Training Conference
Priest and Server Training Conferences are residential conferences organised by the LMS for teaching the celebration and serving of the Mass in the Extraordinary Form. They were started in 2007, the year in which Pope Benedict XVI issued his Motu Proprio, Summorum Pontificum, enabling the widespread use of the older form of the Mass. The conference attracts priests, seminarians and laymen from around the world and the types of Masses they are taught vary from year to year according to the needs of participants.
Photo: Priests and Servers Training Day 2018