Submitted by

Stephen Moseling

on Tue, 21/02/2017 - 10:55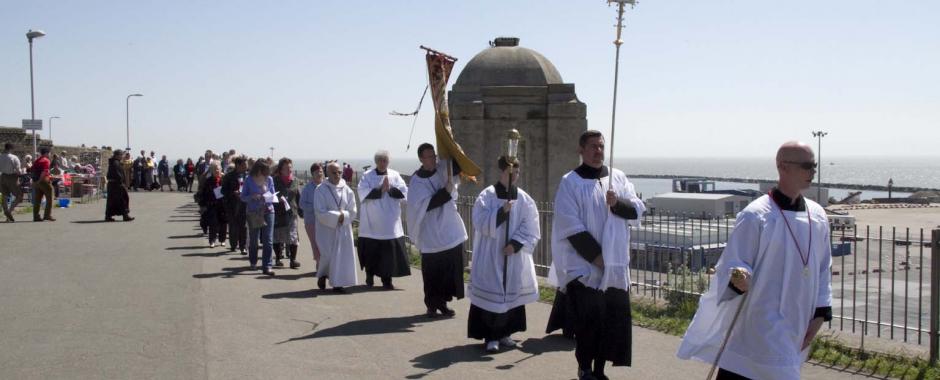 The Latin Mass Society is sponsoring the music for a Mass at the Shrine of St Augustine, Ramsgate this Friday (24th) at 7.30pm to celebrate the feast of St Ethelbert, a patron of the parish.
The music, sung by Cantabo Domino, will include Mass in A Minor by Claudio Casciolini, with other music by Victoria, Palestrina and Lassus.
To sample other music sung in Pugin's masterpiece Abbey church in Ramsgate, purchase the CD produced by the Victoria Consort.
Picture: St Augustine's Day Procession to the site where he landed in England in 597. Credit: Shrine website.