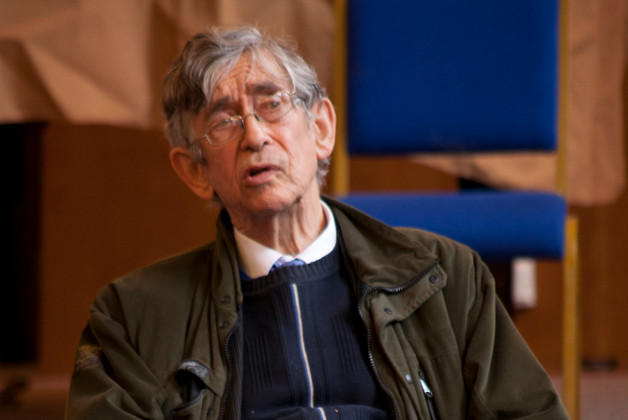 Colin Mawby (1936-2019) was a Catholic composer and a Patron of the Latin Mass Society. We have organised a Requiem for the repose of his soul, which will be a High Mass in St Mary Moorfields Church, on Saturday 15th February 2020 at 11am. The celebrant will be The Rt Rev. Mgr Gordon Read, LMS National Chaplain; Fr Matthew Goddard FSSP will be the Deacon and Fr Patrick Pullicino the Subdeacon.

Music, by Cantus Magnus (dir. Matthew Schellhorn) will include:
Officium Defunctorum, Victoria
Jesu dulcis memoria, Colin Mawby
Hodie nobis de coelo, Colin Mawby

From the Chairman's Blog
He was a great supporter of Gregorian Chant, and took an enthusiastic part in several chant training events the Latin Mass Society organised. His enthusiasm was infectious and his knowledge and practical experience enormous. As Master of Music at Westminster Cathedral over the time of the liturgical reform, he was responsible at that crucial moment for the Cathedral's musical tradition not being jettisoned like so much else.
He told us that he had first learnt the Te Deum as a choir boy at Westminster Cathedral to sing at the formal arrival of Cardinal Griffin in 1946: he would have been 10, so this makes perfect sense. We were fortunate to have such a vibrant connection with the old days.
He was kind enough in 2012 to compose for the Latin Mass Society a setting of the Song of the Papal Zouaves, which we have in our Vademecum Peregrini and sing on the road to Walsingham. The words were recorded from 1861, but not the music.
When
15th February 2020 11:00
Location
St Mary Moorfields




Eldon Street




London

,

EC2M 7LS




United Kingdom